27 Inspirational Quotes by Oscar Wilde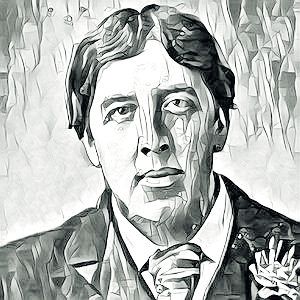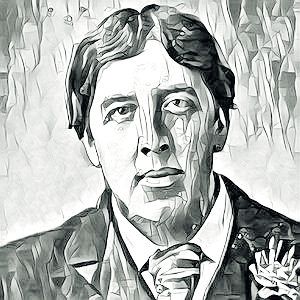 Keep love in your heart. A life without it is like a sunless garden when the flowers are dead.
When you begin to love yourself, you start to enjoy a romance that lasts your whole life
Imagination was given to man to compensate him for what he is not, and a sense of humor was provided to console him for what he is.
Always forgive your enemies; nothing annoys them so much.
Be yourself; everyone else is already taken.
To live is the rarest thing in the world. Most people exist, that is all.
Selfishness is not living as one wishes to live, it is asking others to live as one wishes to live.
I am so clever that sometimes I don't understand a single word of what I am saying.
We are all in the gutter, but some of us are looking at the stars.
And when wind and winter harden
All the loveless land,
It will whisper of the garden,
You will understand.
This suspense is terrible. I hope it will last.
Anybody can sympathize with the sufferings of a friend, but it requires a very fine nature to sympathize with a friend's success.
Those whom the gods love grow young.
Women defend themselves by attacking, just as they attack by sudden and strange surrenders.
The husbands of very beautiful women belong to the criminal classes.
The old believe everything; the middle-aged suspect everything; the young know everything.
A true friend stabs you in the front.
If you don't get everything you want, think of the things you don't get that you don't want.
No woman should ever be quite accurate about her age. It looks so calculating.
Women are made to be loved, not understood.
Life is too important to be taken seriously.
After a good dinner one can forgive anybody, even one's own relations.
Success is a science; if you have the conditions, you get the result.
Anyone who lives within their means suffers from a lack of imagination.
Ultimately the bond of all companionship, whether in marriage or in friendship, is conversation.
One should never trust a woman who tells her real age. A woman who would tell one that would tell anything.
For more quotes you can browse the following pages:
Quotes by Topic Inspirational Images Quotes of the Day Quotes by Author