18 Inspirational Quotes by Warren Buffett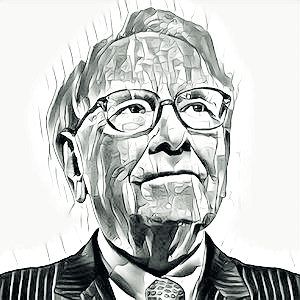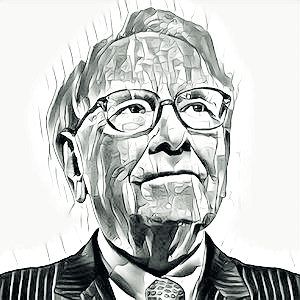 Games are won by players who focus on the playing field – not by those whose eyes are glued to the scoreboard.
Someone's sitting in the shade today because someone planted a tree a long time ago.
If you don't find a way to make money while you sleep, you will work until you die.
Price is what you pay. Value is what you get.
The difference between successful people and very successful people is that very successful people say 'no' to almost everything.
It takes 20 years to build a reputation and five minutes to ruin it. If you think about that you'll do things differently.
Unless you can watch your stock holding decline by 50% without becoming panic-stricken, you should not be in the stock market.
Investing is laying out money now to get more money back in the future.
Investing in a market where people believe in efficiency is like playing bridge with someone who has been told it doesn't do any good to look at the cards.
A great investment opportunity occurs when a marvelous business encounters a one-time huge, but solvable problem.
I will tell you the secret to getting rich on Wall Street. You try to be greedy when others are fearful. And you try to be fearful when others are greedy.
I never attempt to make money on the stock market. I buy on the assumption that they could close the market the next day and not reopen it for ten years.
Investing is not as tough as being a top-notch bridge player. All it takes is the ability to see things as they really are.
Investing is forgoing consumption now in order to have the ability to consume more at a later date.
The Stock Market is designed to transfer money from the Active to the Patient.
Cash combined with courage in a time of crisis is priceless.
Investing requires qualities of temperament way more than it requires qualities of intellect.
For more quotes you can browse the following pages:
Quotes by Topic Inspirational Images Quotes of the Day Quotes by Author