9 Daily Gratitude Prompts to help you feel more Thankfulness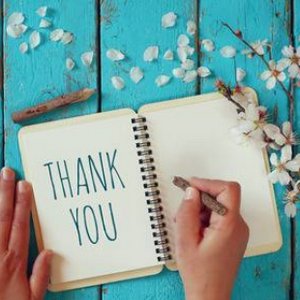 Gratitude is an incredibly powerful practice that can change your life for the better. It can also shift your negative thinking patterns into positive ones. Take 10 minutes every day to feel gratitude with all your heart. Be thankful for the things you have. Write a gratitude diary, and find some gratitude ideas, even on this page. Here you can find a daily updated list of gratitude prompts.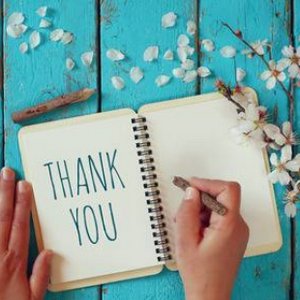 I am grateful for Sunday Sleep-Ins

I am grateful for Enjoying an episode of my favorite TV show

I am grateful for My health

I am grateful for seeing not only through my eyes but also through the eyes of my heart

I am grateful for Hugs

I am grateful for a Thoughtful Card or Letter in the Mail

I am grateful for my car that takes me from one place to another

I am grateful for Feeling of acceptance

I am grateful for Great co-workers
Self-Love Affirmations Success Affirmations Christian Affirmations Gratitude Prompts Relationship Ideas
What is Gratitude?
Gratitude is "the quality or feeling of being grateful or thankful", as defined by Dictionary.com. It is simply taking the time to think about all the positive things in your life and be thankful for them, rather than ruminating on the negatives.
Why is Gratitude Important?
The benefits of gratitude are enormous. Research has shown that it is the single most powerful method of increasing happiness.
Gratitude is good for your body, your mind, and your relationships. Gratitude can help you feel more positive emotions, relish good experiences, improve your health, deal with adversity, and build strong relationships.
There are about 1200 different chemical reactions that go on in the body that begin to restore and repair the body in a state of gratitude. And so we have done the research to prove that. 10 minutes and just feel it with all of your heart. That's it! — Joe Dispenza
Gratitude can change your life in many ways. It can shift your focus in life, improve your relationships and your quality of your life. It can make you happier, by reducing stress and fears, and enhance your faith. Everyone should develop gratitude, and so should you. Make it a skill and a part of your everyday life.
What famous people have said about gratitude?
Gratitude is the healthiest of all human emotions. The more you express gratitude for what you have, the more likely you will have even more to express gratitude for.
Be thankful for what you have; you'll end up having more. If you concentrate on what you don't have, you will never, ever have enough.
Thankfulness is the beginning of gratitude. Gratitude is the completion of thankfulness. Thankfulness may consist merely of words. Gratitude is shown in acts.