30 Day Challenge: Habits of Successful People for your Success
We all want to be more successful and happier and our '30 Day Challenge: Habits of Successful People' is a fantastic way to make success a healthy habit.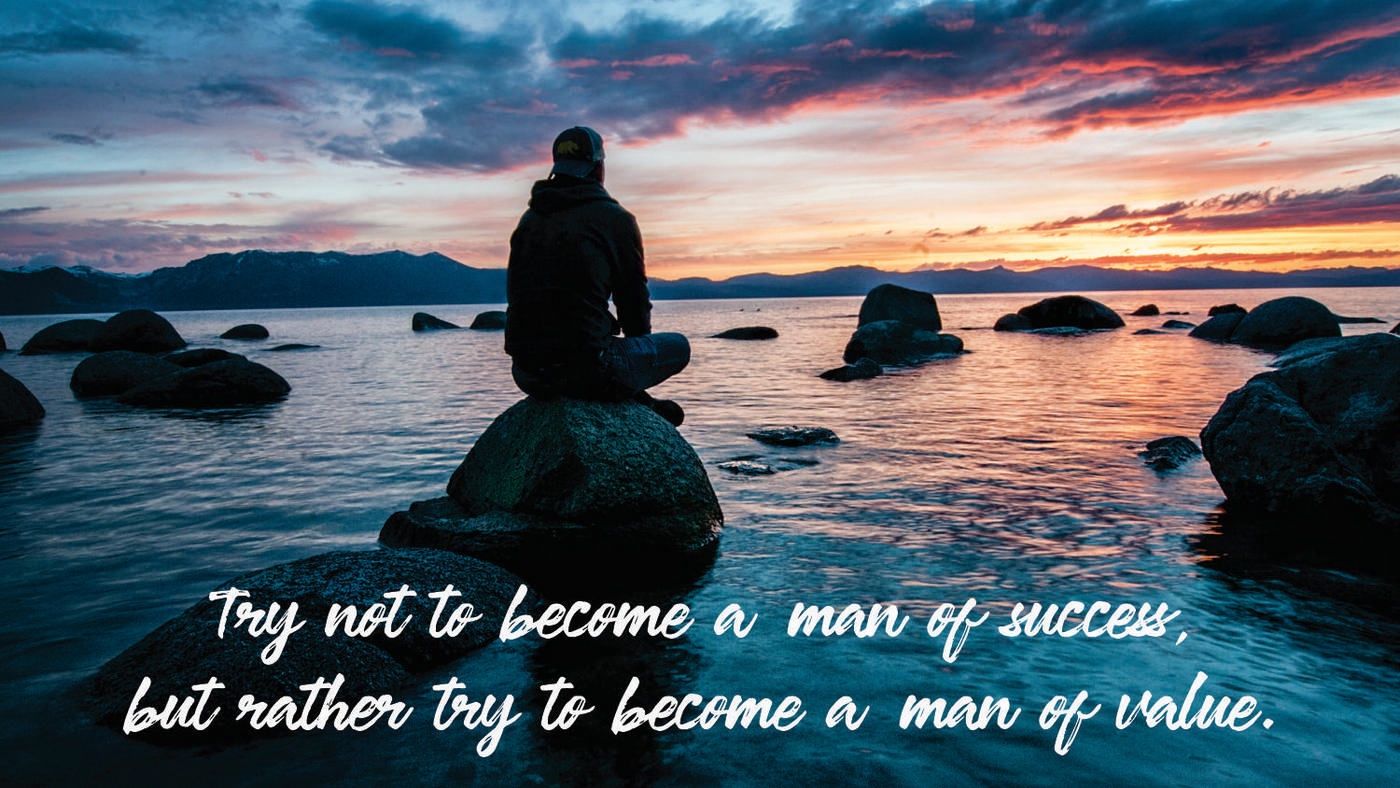 Success can be defined differently but generally, there are common themes that run throughout people's understanding: health, happiness, fulfillment, and prosperity. The Oxford Dictionary defines 'success' as accomplishing an aim or a purpose. With this challenge, each day we invite you to take on one habit of a person who is highly accomplished in their field. This will assist you in making success a habit. As a result, being successful will become a conscious choice that you practice daily so that success becomes a natural aptitude.
Learning from others is the key to succeeding. Here we have gathered 30 of the most diverse and successful people to guide you on your path of accomplishing all that you desire. Whether they are entrepreneurs, athletes, or artists; persistence and consistency are key to their success.
The 30-day challenge of learning the habits of successful people
The 30 Day Challenge: Habits of Successful People will help you recognize and harness these qualities within yourself. These habits are all easy to integrate into your daily lives and will not only boost your productivity but will also cultivate a positive state of mind.
Are you ready to make success a habit?
If you want to print the 30-day plan of 'The 30 Day Challenge: Habits of Successful People', we have prepared a print-friendly version in PDF format for you.
Day 1: Meditation
Meditation is the number one habit of successful people. Jennifer Aniston, Katy Perry, Paul McCartney, Russell Brand, Bill Gates, Will Smith, George Lucas, Arnold Schwarzenegger ... the list goes on!
The benefits of meditation are numerous and it is the best way to begin the day. It reduces stress, enhances creativity, increases productivity, develops concentration, and sharpens self-awareness.
Jackie Chan meditates every morning for at least 20 minutes even on holidays or at weekends. He explains how sitting in stillness nourishes him with deep contentment, inner joy, and equanimity that keeps him balanced for the rest of the day.
Day 2: Take a steam shower
A steam shower invigorates and vitalizes, greatly increasing our sense of well-being because it encourages our bodies to sweat out toxins and gets our circulation going. Actress, Lea Michele, encourages the longer the steam, the better! She explains how the steam shower reduces puffiness and wakes her up. To enliven and energize further, she exfoliates her body twice. First, she uses a dry brush and then follows with a homemade scrub containing coconut oil, sea salt, brown sugar, and olive oil.
Day 3: Spend time with loved ones
Richard Branson (British Business magnate, investor, author, and philanthropist) says the most important part of his day, is spending time with his family. He makes family time his daily priority no matter how busy his schedule. This quality family time cultivates a healthy and happy frame of mind. Consequently, he is more relaxed and less stressed.
Day 4: Gratitude
Writing a daily gratitude list is a practice many successful people swear by. Gwyneth Paltrow has spoken frequently about the positive effects of keeping a gratitude journal which she writes in each evening before going to sleep. Julianne Hough prefers to start her day with gratitude making it her morning ritual. She wakes at 6:30 am and immediately thinks of 5 things she feels grateful for that have already occurred or that she wishes to do that day. Julianne also sets herself small spiritual goals to accomplish in the next 24 hours. These can be paying compliments, buying small but thoughtful gifts, helping strangers, or making someone smile.
Day 5: Remind yourself of your dreams
Steve Jobs looked in the mirror every day and asked himself the all-important question: 'if today was the last day of my life, would I want to do what I am doing today?' If he answered 'no' for too many consecutive days, he knew he needed to change some aspects of his life. This habit of self-evaluation and daily reflection is key to success because it keeps us honest with ourselves and anchored in the present moment. Steve Jobs made reevaluating his work and desires a daily habit so that he could fulfill his dreams and remain true to himself.
Day 6: Eliminate unnecessary decisions
Being president of the United States must come with a never-ending 'to-do' list. That is why Barack Obama understands the importance of actively striving to eradicate unnecessary decisions. These include: what to wear or what to eat. Rather than waste time and energy on these trivial matters, he makes a habit of creating weekly meal plans and puts aside the next day's clothes before going to sleep. This technique is a powerful productivity habit as the mind is uncluttered by minor decisions, thus, more able to focus on essential decisions with greater clarity.
Day 7: Exercise in the afternoon
There is a pattern to most successful people's daily routine and that is to work hard in the morning maximizing the time when the mind is fresh and energized. The afternoon is time for physical activities when the mind can rest but the body is stimulated which in turn, enlivens the mind. Famous creatives such as Charles Darwin, Franz Kafka, Richard Strauss, Charles Dickens, and Immanuel Kant are all known for this productivity habit. It is the optimal equation: exercise your brain in the morning and your muscles in the afternoon.
Day 8: Focus on one task at a time
CEO of the Shake Shack franchise, Randy Garutti attributes his success to the habit of being present and only focusing on one thing at a time. Multi-tasking reduces the brain's ability to be clear and sharp. Doing too many things at once limits productivity and our capacity to execute the jobs to our fullest potential. Spreading ourselves too thin depletes our energy drastically. When we give our focus to one job at a time we work more efficiently and usually, it is more enjoyable.
Day 9: Record daily successes and frustrations
Ben Franklin is deemed one of the most successful men in history. Not only is he a famous politician but also a scientist, inventor, and printer. Every evening at 9 pm, he took the time to write out a summary of his day based upon the question: 'What good have I done today?' This habit helps you prioritize essential goals and map out a plan for the next day.
Day 10: Keep workspace organized in the same way
Stephen King, a famous fiction writer, has the habit of keeping his workspace organized in the same way each and every day. He follows the routine of sitting down to work at the same time every day and in the same chair. He keeps a glass of water on his desk, his papers arranged in the same way, and listens to the same music. This familiar and habitual routine removes any distractions and enables him to immediately get focused on working. No time is wasted!
Day 11: Rise early
The phrase 'the early bird catches the worm' is core to many people's success. Waking with sunrise and harmonizing with the circadian rhythms promotes well being and naturally energies us. Whether people are prospering in business, art, or sports rising early is essential to make the most of the day. Tim Cook, Apple CEO starts his mornings at 3:45 am; Michelle Obama and Indra Nooyi have been known to rise before the first light; Ellevest CEO and co-founder Sallie Krawcheck wakes at 4 am.
Day 12: Kindness
The Dalai Lama 14th makes kindness his habit and explains that it is at the heart of all success. He shares that kindness is his simple religion and the benefits you gain in happiness are insurmountable. In order to be happy and feel fulfilled, one must be kind, patient, tolerant, compassionate, and forgiving. Without these, true success is impossible. Make kindness a habit by performing one random act of kindness each day to embody the Dalai Lama's habit of success.
Day 13: Unplug from devices
Making a daily habit of taking a break from the digital world is critical to success. Troy Anderson, the co-founder of Sound Oasis, stresses the importance of taking time every day away from all devices for at least an hour. He has made a healthy habit of late night walks along the ocean without his phone. This provides a peaceful way to exercise, digest the day, enjoy nature, and plan for the next day.
Day 14: 8 hours of sleep
Arianna Huffington, Co-Founder of the Huffington Post, collapsed from exhaustion years ago and this motivated her to change her sleeping habits. Now Arianna is a famous advocate for getting at least 8 hours of sleep each night. She removes all electronics from her bedroom to ensure the best sleep possible.
Day 15: Prayer
As soon as Russell Brand wakes up, he prays. Brand states that through prayer we can overcome destructive and oppressive habits. He adds that praying is an uplifting practice and when done first thing in the morning, promotes positive living with a more conscious mind.
Day 16: Intermittent fasting
Intermittent daily fasting has incredible regenerative power. Actor Hugh Jackman has made intermittent fasting a daily practice. He does a 16-hour fasting period, followed by eight hours where he will consume food. By altering the timings of meals and eating earlier, one can extend the overnight fast, which significantly benefits the body. The body does not waste energy on digesting food but instead works to regenerate producing new healthier cells.
Day 17: Read daily
American investor, business tycoon, and philanthropist, Warren Buffet, declared the key to his success was reading 500 pages daily. This is how he accumulated his knowledge and he explains how it built up like compound interest. At the beginning of his career as an investor, he read 600 to 1,000 pages daily making reading a top priority. He continues this habit dedicating about 80% of his day to reading.
Day 18: Eating fruits and vegetables
We all know the importance of eating fresh fruit and vegetables daily if we are to succeed in any area of life. Victoria Beckham starts her day with a nutrient-packed green smoothie which she calls the 'green monster'. A breakfast smoothie of apples, kiwi, lemon, spinach, broccoli, and chia seeds. Similarly, Supermodel, Heidi Klum ensures her daily dose of fruits and vegetables by starting the day with a smoothie. She receives her fix of vitamins and fiber before her day gets too hectic, keeping cut-up produce in the fridge; it is all ready to go when she wakes at 6 am. That's what we call fast food!
Day 19: Living judgment-free
Unfortunately, we all do it. We judge one another sometimes consciously and sometimes unconsciously. Whether we are being judged or we are the ones judging, it creates feelings of isolation, shame, feeling misunderstood, competition, and a harsh sense of separation with others. Singer, Taylor Swift, made it a daily habit to be aware of when she was criticizing or judging herself or others. She reported that this practice has been life-changing and inspired more compassion in her life.
Day 20: Practice yoga
Yoga is not only physical exercise but it is also a mental and spiritual discipline that fortifies body and soul. Whether they are successful athletes, actors, musicians, artists or businessmen, these people have all made yoga a habit because it gives them a chance to be still and focused. Several famous men have made yoga a daily habit. LeBron James, NBA star, shared the immense benefits of yoga for him mentally. Adam Levine, the frontman of Maroon 5 explained that he can be anywhere in the world and still practice yoga daily. He recognizes that yoga has given him the ability to be more focused and make decisions that come from a place of clarity.
Day 21: Decompress at night
Daniel Pink, bestselling author of Drive: The Surprising Truth about what Motivates Us suggests a nightly ritual to give you control of your evening. This gives your brain the signal its time to relax and that work is over. He recommends taking a few minutes to breathe, relax, and decompress. Meditation is one way to do this but also gentle stretching, listening to music, or having a hot bath.
Day 22: Take classes you enjoy
In order to excel at life, one must never stop learning and successful people know this. Learning a new skill is a vital aspect of self-improvement. It stimulates the neurons in the brain strengthening our memory and improving concentration. Whether it is a dance class, learning a new language, or trying a new sport, these new skills open us up to new ways of thinking and problem-solving. This is precisely why British Actor, Freddie Fox, decided to take up playing the guitar and makes it practicing for at least 30 minutes a daily habit.
Day 23: Retreat
Make a daily habit of retreating. Prof. Mark Cropley, a leading psychologist at the University of Surrey, specializing in health and stress, advises finding a place you feel safe and comfortable and spend 20 minutes there to focus on calming yourself. It could be a place to do absolutely nothing in or a place of solitude. The important point is it is your space to settle inner tension. This allows for the renewal of one's coping resources. It is time for contemplation and consolidating thoughts.
Day 24: Gardening
Oprah Winfrey has made gardening a habit and it has become a passion that nurtures her soul connecting her to nature and a power greater than herself. She tries to be in her garden for at least 30 minutes a day. Oprah talks about how the hobby provides her with a feeling of accomplishment. Not only does she find it calming and rewarding but it instills a deeper sense of compassion for others.
Day 25: Accomplish small goals
Tim Ferriss has interviewed many great leaders from all walks of life so he knows all about success. In his book he writes, 'win the morning, win the day', which means he chooses to start his days by clearing his room and his mind. He explains how he does the simplest but most irritating task first: he makes his bed. This easy action gives him a feeling of accomplishment and pride. He is then ready for the rest of the day under the assurance that there is at least one thing in his life that is absolutely under his control.
Day 26: Know what you want
Goal setting is an essential habit of those that have achieved success. Actress, Diane Franklin, believes that knowing what you're working toward is key to accomplishing goals and aspirations. She states that success is not only defined by the habits we establish but also in being clear on what we want. To succeed you must define your goals and make a list of the steps you must take to achieve your dream. Diane encourages you to focus on the path to success pushing aside any fears of failure. Practice perceiving failure as a learning experience and keep working on achieving your goals.
Day 27: Exercise with friends
Exercising makes us feel strong, healthy, and capable. This is the mindset we need to make a habit if we want to be successful. If, like Jessica Alba, exercise is not your favorite activity, why not follow her lead and exercise with friends. Alba finds this helps her reduce stress and her friends keep her motivated to do yoga or spinning classes. It becomes a fun, social experience that will aid you on your path to success.
Day 28: Facing fears
Feeling fear is part of human life. People who are successful are able to harness their fears and use them as motivation. Professional base jumper, author, and producer, Iiro Seppanen, succeeded purely through utilizing his fear on a daily basis. He made stepping into his fear a conscious choice each time he base jumped. Seppanen understands that usually, our avoidance of what we fear causes us more pain than the fear itself. Make moving towards what you fear a daily practice and you will be surprised by the positive changes you will experience.
Day 29: Time management
Sydney Finkelstein is the author of Superbosses: How Exceptional Leaders Master the Flow of Talent and a professor and faculty director at Dartmouth College's Tuck Leadership Center. Finkelstein spent decades coaching and studying executives like J. Crew's Mickey Drexler and Ralph Lauren. He believes that to be successful you must make reviewing your calendar a habit to observe how you've been spending your time. This is one of the best ways to realize where time has been wasted and provides opportunities to be more productive.
Day 30: Visualization
Anyone, anywhere can use visualization to succeed. It can help us prepare for all kinds of situations, from public presentations to difficult interactions. This mindful and empowering method is used by many successful people including athletes like Kerri Walsh and Misty-May Treanor. By imagining a perfect performance often enough, neural pathways become conditioned to actually achieve what they've imagined. Therefore, when a person envisions their success, it will enhance their confidence and motivation so the chances of success are enormously increased. Take fifteen minutes every day to visualize your success. Make sure you feel positive and uplifted emotions throughout the visualization.
Conclusion
With these 30 habits, you will be well on your way to being more successful in all aspects of your life.
If you like the '30 Day Challenge: Habits of Successful People for your Success', why not offer a friend the chance to also become more successful and share this challenge with them? Enjoy the process and spread success!

Take our challenges and watch your life transform.
For more 30-day challenges at SunInMe.org check: