Adele – The Talented Girl from Tottenham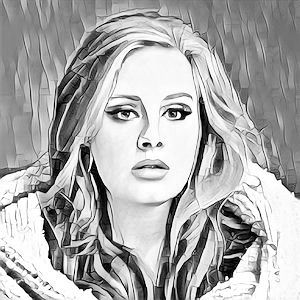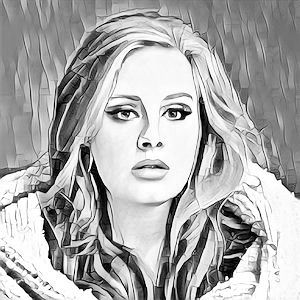 Introduction
Adele, the byname of Adele Laurie Blue Adkins, is known as one of the most successful and iconic British and female songwriters and singers of the 21st century, with her music obtaining her many praises and awards throughout what seems like such a short time. In this short piece we will go over the struggles that Adele has faced throughout her life on the path to stardom, as well as the mainly massive amounts of achievements and accomplishments that she has accumulated over the course of her relatively young career still so far.
Before
Adele was raised by a single mother, with her father walking out on her and her family when she was just the age of two, this would highlight the struggles of a young single mother trying to raise a daughter in a place as notoriously hard to survive in as London.
Throughout her life, Adele also struggled with her self-image and how she was seen. This was not helped by her struggles with the mass media in Britain, who would constantly label Adele in the light of being a brutish, manly and overweight woman who was spoke of as if she was 'one of the lads' due to her usually carefree attitude when swearing and speaking despite usually very formal settings. This was something that Adele and many other artists sadly struggled within Britain and will continue to struggle with as that is the way of the British press, unfortunately.
Adele also has struggled with her love life, most notably going through a divorce upon her return to the public scene, when she and Simon Konecki publicly divorced. Adele has struggled to maintain a life-long relationship despite her obvious affection for many of her past partners, still speaking highly of them despite the relationships unfortunate endings.
After
However, Adele's achievements go on a lot longer than her struggles. Adele had gone the unconventional route of schooling, becoming enrolled in the BRIT school, which she would graduate from in 2006, and not any bit over a year later was in line to receive her first music label contract from XL records. Adele was not to leave the label regretting their decision, with her career skyrocketing in 2008, with the release of her first album '19' which went double platinum in the US and triple platinum in Europe, she had hit the ground running.
Her follow-up album '21' did also hit the heights, selling 300,000 copies in just its first week on sale. Along with her incredible success on her second album, the awards would begin to stack up, with Adele winning six Grammys in 2012, which was every single one she was nominated for at the time, along with winning an Oscar in the same year, this was in addition to her past Grammy wins and Academy Awards. The awards were beginning to stack up for the young and talented female artist. The album '21' would eventually go diamond that same year, meaning it had sold over 10million copies in total, an incredible achievement for such a young artist.
Following the release of her incredibly iconic and successful third album '25' in 2015, Adele went on a very long hiatus, and upon her return to social media, people were shocked to discover Adele's image had completely changed. She had lost incredible amounts of weight and quite simply looked like an entirely new person. This was an incredible turnaround of repairing her self-image of her body, and working towards accepting herself, as well as a massive flip off to the media who had been hounding her for her weight since the beginning of her career.
Key Lessons
1. Pursue Your Dreams Even if the Route is Unconventional
Adele, unlike the vast majority of children in Britain, chose to attend the BRIT school rather than going the more safe and conventional route of secondary schools typical route of teaching, this no doubt must have left a lot of doubt in both her and her mother's mind if the musical career were not to go as planned once Adele had matured, however luckily, they did not have to consider that outcome for long. Almost immediately after Adele had graduated from her unconventional route, she was signed to a label, rewarding her musical talents and the work she had put into her time at the BRIT school, the risk involved in taking the less traveled road was something that had paid off in spades for Adele.
2. Bounce-Back
Adele struggled with relationships, with many of her albums being written about specific men in her life at certain points in time. To this day, Adele has struggled, going through a divorce not long ago, as well as a reported separation with Skepta. Despite all the heartbreak Adele has endured in these relationships, she has not allowed the pain to shut her heart away from the prospect of future love and finding the special person with whom she could spend her life with. She always bounces back from not only heartbreaks, but any challenge she faces in life.
3. You can Change Your Circumstances
Adele had a negative view of her body-image, so instead of moping around and continuing to let the media wrongfully hammer her for it for the rest of her life, she stepped back, worked on herself, and came back an entirely new person who exudes happiness and self-confidence, something that we all have the potential to do in moments where we may not feel confident in our bodies.
Conclusion
Adele was an incredibly young woman who achieved so much in such a short space of time. She is still incredibly young, which is easy to forget when it feels like her career has begun decades ago. She is an inspiration for body acceptance and self-improvement, as well as one of the most talented and incredible singers of her generation. She has achieved so much, and I doubt it will be the last of her achievements any time soon.
Do not miss the chance to check out other inspirational and true stories available at SuninMe.org