Angelina Jolie: Hollywood Glamour meets Heart of Gold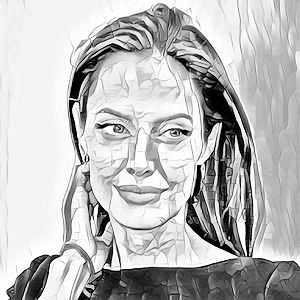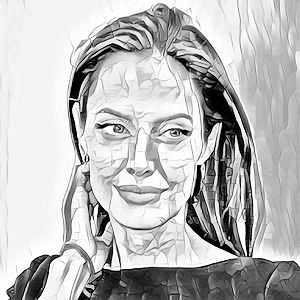 Introduction
Angelina Jolie is a famous American actor who has been a highest paid actress many times. She has also branched out into filmmaking later on in her career. She is also extremely well known for her humanitarian work. Angelina was born on the 4th of June 1975 in Los Angeles California. Her parents were John Voight and Marcheline Bertrand who were both also actors. Her father John Voight was a very well known award-winning actor however her mother slowed down her career in order to raise her children. Angelina Jolie also has a brother named James Haven. The siblings both took the Voight off their names due to an estrangement with their father. After moving back and forth between Los Angeles and New York, Angelina found it hard during her high school years. She attended Beverly Hills High School but found that lots of the other kids were very pretentious and treated her differently because her family was not as well off. Although her parents were famous they had since been divorced and her mother was living on a modest wage.
Before
Angelina Jolie has been very upfront with the troubles of her teen years. She self harmed and cut herself and struggled with insomnia and eating disorders. As a result of this she began experimenting with drugs. She claims that she had tried every drug possible by her early twenties and even had two suicide attempts. One was when she was 19 and the other at the age of 22 when she attempted to hire a hitman to assassinate her. She decided to act professionally from age 16 but it was a rocky start. She starred in five of her brother's student films and also in several music videos from artists such as Lenny Kravitz, Meatloaf, and The Lemonheads. Her first Hollywood feature was "HackersH in 1995 but it wasn't a box office hit. Angelina Jolie continued to star in a few films but had very little luck with critics, most saying that she was just a pretty face who pouts. It was until 1997 that Angelina Jolie's career would take off. She starred in the film 'George Wallace' and won a golden globe award. The following year she starred in the HBO film 'GIA' in which she would win her second consecutive Golden Globe award as well as a nomination for an Emmy and also an award from the screen actors guild. Although her acting career had very much taken off, Angelina Jolie continued to have troubles with her mental health. At the age of twenty-four she had a nervous breakdown and was very sick. She had to spend 72 hours in a psychiatric ward but was eventually released.
After
Angelina Jolie's film career only went from strength to strength. She grew from her earlier struggles and was a very hard-working actor, often releasing more than one film per year. As she continued to work harder, she started to get higher praise from her critics. By the time she starred in Girl, Interrupted...she had fully cemented her position as a great actress in Hollywood and won her third golden globe award. She also received her first academy award. Angelia Jolie then went on to star in her first blockbuster film 'Gone in Sixty Seconds' which was followed quickly by the Tomb Raider film. Both were huge commercial films and would propel Jolie on an extremely high profile career.
While shooting the film Lara Croft: Tomb Raider in Cambodia in 2001 Angelina Jolie came across a life-changing experience. She discovered a war-torn nation and witnessed first hand the humanitarian crisis that was happening in Cambodia at the time. Upon her return after filming she would fly back to Cambodia and then to Pakistan, donating one million dollars to the United Nations High Commissioner of Refugees. Angelia Jolie would spend the next ten years going on over 40 missions with the UNHCR where she would meet with refugees in over 30 different countries. Her main goal was to raise awareness for refugees which she would cover in a book published in 2003. The book was called 'Notes from My Travels' and was released at the same time as her film Beyond Borders. Angelina has shown to the world that you can use your fame and fortune for good use and has always done so.
In terms of her personal life, Angelina Jolie has been married three times but her most notable marriage would be with fellow film star Brad Pitt. The pair share six children, three adopted and three conceived biologically. She has made it very well known that the children that she has adopted know about their roots and that they are being brought into each other's world rather than them just being brought into her life.
What lessons can we learn from Angelina Jolie's Life?
Angelina is really one of the most inspiring women of our time and is truly an example for people all over the world.
1. Your teenage years will pass
Many people really struggle through their teenage years, particularly with bullying. It is important to know that this phase of your life is temporary and you will find your place in the world. Angelina Jolie went through some very tough times growing up and even had a couple of suicide attempts but she pushed through and went on to have one of the most successful acting careers of all time.
2. Persistence and hard work are key
Angelina Jolie faced a lot of backlash for her acting at the beginning of her career. Lots of film critics said that she couldn't act and that she was always relying on her looks. It took nearly six years of working as an actress to be finally recognized with a golden globe award. The praise from critics was to come after this but she had earned it after years and years of persisting. Never give up on your dreams, even if you are told that you are not good enough; keep going!
3. Sometimes helping others can help yourself
Angelina Jolie went through many struggles in her life. Even when she had an established career it was evident that she was still going through some of her own problems. Once she began on her journey of helping others she really gained a peaceful and happy life. This is a great lesson showing that oftentimes when you go out of your way to help somebody achieve their happiness you will also find inner happiness.
Do not miss the chance to check out other inspirational and true stories available at SuninMe.org