Beyonce – One of the Biggest Female Icon Since 2000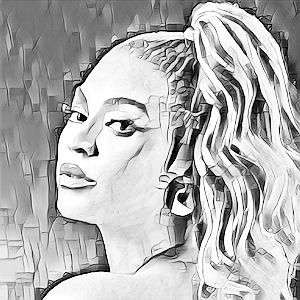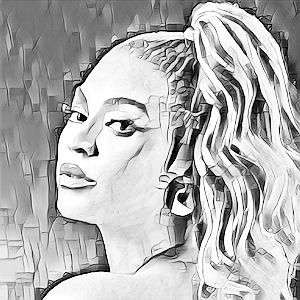 Introduction
Beyonce, being known as one of the most famous and celebrated black and female artists of all-time, achieved unbelievable success in her career. She is known for being an independent woman, astute for herself and her career, alongside her major success in the movie industry, being cast in well-known titles such as Lion King and Austin Powers, as well as breaking records in music such as when her third album won six Grammy Awards in one evening. Her relationship with incredibly iconic artist Jay-Z is also legendary as it has spawned a power couple of celebrity status, with their incredible success only propelling each other even further.
Before
Beyonce was known for her musical talents from an early age, and when she had begun a group from a young age, her father resigned from his role at his work to attempt to manage the group. This had put immense constraint on their family, halving their income at the time, as well as forcing the family to separate with both parents having to live apart to make ends meet in the name of making this group work. This no doubt would have been an worrying time for Beyonce, with most children feeling guilty in cases where their parents sacrifice a lot in the name of their child's success, which in a lot of cases, leaves the child with a lot of self-doubt in regards to the talent trying to be furthered by the parents in the first place.
As well as her pre-musical era, once Beyonce had decided the time had come to go solo in her career, I am sure that would have been a very scary time for her also, being so unsure regarding if her solo career would move in the same direction as her time with Destiny's Child did. Despite this, she believed in herself to take this step, and well, the rest is history as they say.
After
Her musical career and acting career is nothing to be scoffed at. She achieved a number one album with Destiny's Child, as well as taking the step into acting very early on in her career with a role in Austin Powers and landing a role later on in this cycle with a role in the cultural icon of a movie named Lion King, when it was remade with a life-action adaptation.
In terms of her solo-success, as previously stated, she must have been anxious and worried if her group success would translate over into her solo career, however it wouldn't take long for those worries to vanish with her first solo album performing wildly successful, as well as becoming the first black female artist to receive the Songwriter of the Year Award from ASCAP, signifying her as an inspiration for black female artists everywhere.
In 2010, her album achieved an incredible feat, being awarded a record breaking six Grammies in one evening, something that is just incredible to imagine, as well as being acknowledged by Billboard a year later as the 'Artist of the Millennium'.
Her fifth album, 'Beyonce' showed that she was just going from strength to strength musically, selling over 800,000 copies in just the album's opening weekend alone. As well as all of the above that has been mentioned, she has performed at the Super Bowl half-time show twice, which truly is reserved for the most iconic of musical talents.
Key Lessons
1. Pursue your dreams from an early age
Beyonce, like many who know their end goal from an early age, achieved it. She saved no time in pursuing her dream goal of becoming a musical talent amongst other entertainment-based talents, she knew what she wanted, and despite a lot of sacrifices from her family to make it happen so early, would have had to sacrifice a lot herself from an early age to make her dreams a reality. She worked incredibly hard for what she is known for today, and none of her achievements have been by accident.
2. Do not let your color or gender define you
Beyonce, being a black woman broke all sorts of barriers that this world sets up for woman and black people in general, especially when it comes to rising to positions of incredible power and wealth. Despite this, she defied the odds to go on to achieve heights that I am sure not even she herself would have imagined. Being an independent business woman dedicated to not only her career but her family shows the work-ethic she has, and the effort she has placed in her life to not let the boundaries that are placed on minorities and women to confine her to what they would have told her she could achieve. She not only broke the standards, she set new ones.
Conclusion
In conclusion, Beyonce is a woman who had to know what she wanted from an early stage in her life. She set out on achieving her goals from an early age, and despite her family's sacrifices, had to dedicate and sacrifice so much of her own life to achieve her dreams. She is a woman who inspires hope into women and black people, along with all who find themselves in oppressed position in this world. She has set new standards for musical status and achievements in the world of music and entertainment alike, cementing herself as one of the most successful and downright iconic people of the 21st century.
Do not miss the chance to check out other inspirational and true stories available at SuninMe.org