How Dwayne Johnson went from rejection to Hollywood superstar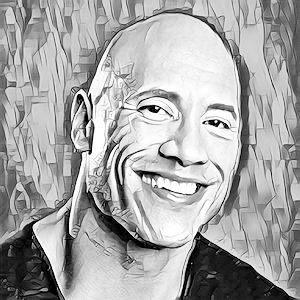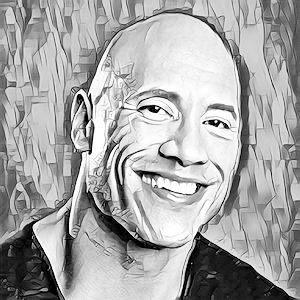 Introduction
Dwayne 'The Rock' Johnson is one of the biggest names in the entertainment industry and has been for years. Since his Hollywood debut in 2002, he has not looked back. Dwayne Johnson helped make The Fast and the Furious into one of the highest-grossing film franchises of all time. The man oozes charisma and he also dominated the world of professional wrestling for many years. However, his massive successes in life certainly were not handed to him. No, The Rock did not get where he is now by being complacent; he has suffered a great number of setbacks, but they make him the man he is today. Below is the storied journey of Dwayne Johnson, and the lessons we can take from him.
Before
On 2nd May 1972, Dwayne Johnson was born. His father, Rocky Johnson, was a former professional wrestler. Already, the seeds were sown for Dwayne to go on and pursue a career in the wrestling industry.
However, this was not exactly Dwayne's first instinct. Rather, he was a promising football player from a young age, eventually accepting a scholarship at The University of Miami. This opportunity didn't simply fall into his hands - it was not smooth sailing for his family at the time.
As a teenager, Dwayne became depressed by his family's struggles in trying to support him with the very basics. For example, the family had their car repossessed when they couldn't make the payments. Worse, upon returning home one day, they noticed a lock on the door, alongside an eviction notice. Their home was gone, and thus from a young age, Dwayne experienced severe hardships. He had various run-ins with the law around this time, which we can assume were brought on by his increasing depression.
Much worse than the material losses would have been the loss of Dwayne's mother, a situation which came very close to being a reality when he was just 15 years old. His mother attempted to walk into oncoming traffic one day, and her son had to drag her back to safety. Such a shock is enough to traumatize most people for life, but as we will see, The Rock didn't let this get in the way of achieving his dreams.
The Rock's footballing career was eventually a further source of depression for him. Although he signed with the Calgary Stampeders as a linebacker, his career wasn't long-lasting; he was cut shortly after the season began. Dwayne was in a hopeless situation. He dropped out of his university in freshman year with a below-average GPA. It seemed that he was spiraling into a depression that involved some destructive behaviors.
After
Seemingly out of options and crushed by life so far, Dwayne responded to a gut feeling - he wanted to become a professional wrestler. He talked his father round to training him, who was initially against Dwayne's decision, especially after the Calgary Stampeders tried to resign him. Now, Dwayne had a new passion, and he was going to pursue it regardless of any setbacks that come his way.
After a few trial matches in WWF, Dwayne was offered a contract, and his career began. Someone must have seen something in him because his first contracted match was on Survivor Series - one of WWE's biggest shows of the year. Initially limited in terms of freedom over his wrestling persona, Dwayne Johnson, or as he was known at the time "Rocky Maivia", began to generate hostile reactions from fans - their chants of "Die Rocky Die" and "Rocky sucks" were audible during his matches. This obviously took a great toll on his confidence, but it didn't stop him. No, this time, Dwayne wouldn't let another door close because of one small setback.
After discussions with the creative team of the WWF, Dwayne Johnson returned as a villain after an injury, and the crowd immediately began to accept him. When he was given the opportunity, Dwayne, who thus became The Rock, oozed charisma and birthed some of the most iconic catchphrases in the history of professional wrestling. From the late '90s to the early '00s, The Rock was the most electrifying athlete in the whole of sports entertainment and won every championship possible in the WWF.
In 2002, Hollywood came calling; The Rock's charisma did not go unnoticed in the wider world. He departed for Hollywood, and although he returns to WWE on occasion, The Rock is now one of the biggest names in Hollywood. The man is doubly inspirational, as an athlete and as an actor.
Key Lessons for Inspiration
As we have seen, The Rock came from tumultuous beginnings. His success was not achieved overnight. He fought hard and overcame depression and rejection countless times to get to where he is today. Below are the lessons we can take from the man.
1. Grades don't need to define you
Dropping out of university with a 7 GPA is not classically the beginnings of a success story. However, The Rock has not let his grades define his intelligence. Dwayne's intelligence in decision making speaks for itself, and he doesn't need a degree certificate to determine his intelligence for him.
2. Be pragmatic
When the hateful chants started coming in, Dwayne realized that it was time for a change - something needed to change for him if he was going to be successful in chasing his dreams. So, he took his fate into his own hands and became the loveable sports personality we all know and love to this day. Dwayne understands that dreams don't come to you, that you have to maneuver yourself towards them.
Conclusion
Dwayne 'The Rock' Johnson is undoubtedly one of the most successful people on this earth. He has spawned a following that loves him for his never say die attitude and electric personality. In a way, we have the Calgary Stampeders and his legal troubles to thank - if he didn't have these obstacles in his way, there's a chance the man would not have been sufficiently motivated to fulfill his potential.
Do not miss the chance to check out other inspirational and true stories available at SuninMe.org