Ed Sheeran – Bullied to Billboard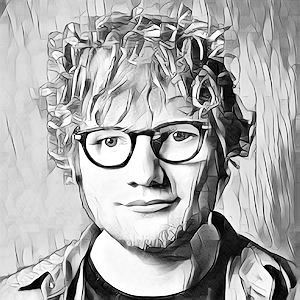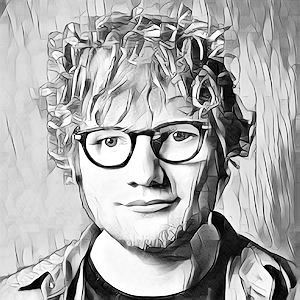 Introduction
Known as one of the major British songwriters and singers of the 21st century, bursting onto the scene and becoming a British pop culture icon both in his homeland and internationally, Ed Sheeran has had his fair share of success. However, a troubled childhood filled with bullying and a slow start to his musical career that involved homelessness went and made life exceptionally difficult for him to achieve his musical dreams.
Before
Ed had to endure bullying on a daily basis in school for his appearance, which with him being ginger with glasses, did not do him any favors when it came to bullies. Along with this, he had a surgery go wrong early on in his life that left him with a lazy eye as well as worsened speech problems such as a stutter. This would be the focal point for Ed's bullying and would prompt him to enter a glass shell where he would shy away from social interaction at every turn in hopes of avoiding judgement. However, his foray into music was something that would magically erase his stutter from his speech, which made Ed realize that music was his path in life.
Upon turning 14, Ed had packed his belongings and moved to London to pursue his dream of being a musician. However, things were not as plain sailing as he had hoped in the beginning. He would often have to sleep on the ground of parks and subway benches when he had nowhere to go and would often go hungry most nights when he had a lack of money to buy food.
After
Ed had overcome his stutter and taken the step early in his life at 14 to pursue his music career, and despite a slow and struggling start, he had not given up hope. Despite a lack of responses when Ed had sent his music to several producers, he would eventually receive a response, from none other than Jamie Foxx. Jamie had not only assisted him with his music, but also offered Ed a place to stay in LA for a number of weeks. This was the moment that Ed's life changed forever.
He would go on to drop his first album 'Plus' which made his music hit the mainstream audience. Upon debut, it hit the UK charts at the top and still stands in the list for the top ten best-selling albums of the last decade. The song on the album, 'A-Team' had also got him his first Grammy nomination.
He would go on to perform in front of the Queen at the Diamond Jubilee, as well as release his second album, which was an even bigger success than his first. It was an instant hit, becoming number one in over 15 countries, as well as obtaining another two Grammy nominations and a Brit Award for Best British Album of the Year.
Not too long after, he would finally obtain that illusive Grammy, winning two at the 2016 Grammy Awards. His final album, as of now, 'Divide', would have the song 'Shape of you' which would instantly hit number one on the Billboard Top 100, selling almost 700,000 copies within the first week, which made it the fastest selling album by a male solo artist.
Clearly, Ed had turned his past fortunes around, with a lot going in his favour to secure himself as one of the most iconic and famous musicians of his time.
Lessons
1. Bullying Does not Define you.
Ed Sheeran had to overcome immense bullying and social anxiety from his childhood and teen years due to his appearance and speech, something which he easily could have let hinder his future progress, especially in something as publicly visible as singing and song writing, however, he did not. He went on to become one of the most famous singers of his generation, and did not let all the names and judgements of his past decide what his future had in store for him.
2. Do not Give up Hope.
When roaming the streets of London, being homeless most nights sleeping on benches in public areas, and being extremely hungry with little to no money to even buy the bare minimum amount of food to get by for the day, Ed could have easily called it a day and given up on his musical dream for how it seemed to be going in the present, instead, he continued and pushed through the bad times in the hope that these were only temporary situations leading up to a brighter future, and they were. He had survived the storm to see the sunlight on the other side.
Conclusion
Ed Sheeran was a man who had a troubled and difficult childhood filled with judgements and criticisms of his appearance and speech, all hindered by the social anxiety that these insults had caused, however he ascended above the insults to prove the bullies and all those who would have doubted him in life wrong, achieving so much that surely not even he would have dreamed of earlier in his life. His music is still some of the most played music on radios and TV today, being streamed by the millions all over the world, and being young still in 2020, who knows what other and more successful heights Ed could hit within or outside of music to rock the apple cart once again.
Do not miss the chance to check out other inspirational and true stories available at SuninMe.org