Jurgen Klopp – From Black Forest Germany to Managerial Stardom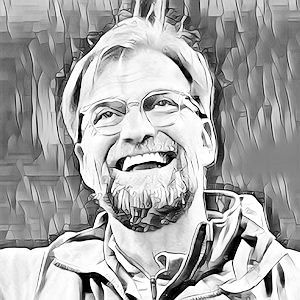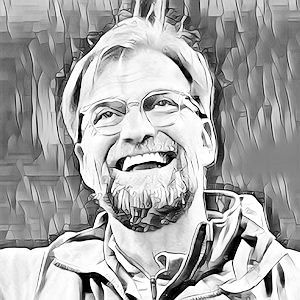 Introduction
Jurgen Klopp was once a modest boy from a small town in Germany, despite this he would go on to become an icon for some of the biggest football clubs on the planet, and one of the few universally adored managers of his time.
Before
Klopp had aspired to become a doctor in his early life, though he never felt like he had the smarts to achieve this. This was hammered home in his head when his headmaster in school stated 'I hope it works out in football, otherwise it is not looking too good for you' in response to Jurgen receiving his exam results.
He would continue to pursue a career in football, despite not playing at an elite level. He would have his first child at a relatively young age, which Jurgen had stated that this event made him have to grow up quicker, and made him panic about continuing to pursue a professional and stable career in football or quitting to try and get a proper job to better support his family more consistently.
His professional career as a player did not hit the heights, he would have wanted at one stage, despite playing at a decent level for a number of years. His playing career would come to an end at the age of 34 when he was randomly and sporadically hired as the manager of the team he had previously played for.
After
Klopp had always said he felt more suited to managerial roles than playing roles. He had managed to keep his team up from relegation in his first season, despite being completely raw and new to the role and having little to no time to work on his players and squad, ensuring that his start to managerial life in football was off to a flying success.
He would eventually leave Mainz 05 to move up the footballing managerial ladder to Borussia Dortmund, one of Germany's most renowned and passionately supported clubs. He had taken them from financial turmoil and mid-table mediocrity to a team who would win three German Super Cups, two back-to-back Bundesliga titles and as well as reaching the Champions League final in 2012 with one of the youngest and most cheaply assembled squads in the competition.
Despite a lackluster final season at Dortmund, he would move on to take a similar job at a similar club despite the much higher stature in Liverpool. He would work his magic and do the same to them as he did with Dortmund, taking a number of years but going on to reach two Champions League finals and despite being on a streak of losing seven finals in a row before winning the Champions League in 2019. As well as this, this was the ignition for Klopp's team, winning the Club World Cup, European Super Cup and the Premier League all in just under five years, reviving the club from a mid-table side four years previous. His time at Liverpool especially, combined with his previous jobs has cemented Jurgen Klopp as one of the greatest managers of all-time, despite not being anywhere near the end of his managerial career it seems.
Lessons
1. Learn to Adapt
Life as a football manager is just one never ending list of adapting. From early on his life Klopp met the ultimate challenge of adapting to his surroundings, having to completely change his attitude and life upon realizing he was going to become a father at such a young age. In his career, he had to adapt overnight to change from his mentality as a player, to the mentality of a football manager. As well as this, jumping from club to club and dealing with millionaire superstar footballers, as well as adapting from game to game tactically is one of the most difficult and stressful scenarios managers can deal with, yet it seems like Jurgen reacts to it as second nature. He is a man of ultimate adaptation and a case-study we could all use to overcome new situations in life.
2. Bounce back from setbacks
Jurgen Klopp is the most notorious manager for suffering setbacks. During his time at Dortmund the club could not afford to maintain their best players at the club, and it seemed like every season Klopp would have to suffer the set-back of trying to rebuild his squad whilst Germany's largest club, Bayern Munich stole his prized assets from his team. As well as this, his abysmal record of losing seven finals in a row before 2019 was one that no manager would ever want to have, with the constant disappointment and gut-wrenching feeling of watching your opponent's lift the trophy in front of you being enough to knock anybody down. Despite this, he has rose from the ashes to ensure he is on the other side of the coin in these situations now in life with Liverpool being the best team on the planet.
Conclusion
Jurgen Klopp is a pinnacle of a man who has faced a life of constant adaptation out of necessity through his early fatherhood and life in an everchanging sport such as football where the passion and expectations are so high and ruthless, despite this, he has always found a way to bounce back from any setbacks he has faced and to achieve the unthinkable with what he is given during his time as a manager. He was once a boy with dreams of playing professional football in the countryside of a small town in Germany, but now he is an icon for football manager success stories and becoming universally adored by all football fans around the world regardless of the rivalries that would seem to place barriers between their adoration for him.
Do not miss the chance to check out other inspirational and true stories available at SuninMe.org