The story about Justin Bieber – Never Say Never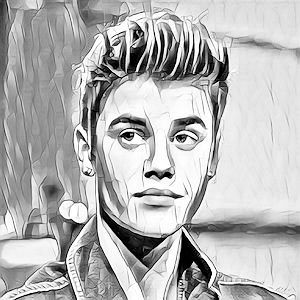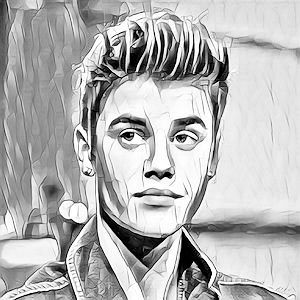 Introduction
Justin Bieber despite being still a young man has been in the public eye for well over a decade now. He burst onto the scene as a child superstar and has gone on to dominate the musical world and establish himself as one of the elite lists of household popstar names. His rise to fame has been met with hatred and battles that Justin has had to publicly address to the public overtime also.
Before
Bieber was born to an underage mother, as well as later in his life he was having to deal with his parent's separation whilst living in a home with a single mother on a low income. This was something that spurred Justin on to provide more for his family and his own life through his musical talents.
Upon hitting stardom at such a young age, he has publicly stated how much the constant praise he received from those around him as a boy distorted his mind and left him with a lot of questions about the reality of the position, he'd found himself in. Along with this, the public originally was not too kind to Justin, with him being the center of a ball of hatred on the internet especially throughout the majority of the late 2000s and the early 2010s. Along with the millions to his name, he became a user of hard drugs and struggled with anxiety and depression on a number of occasions, all whilst dealing with this in the public eye and to a public that was usually more negatively perceptive than positive.
After
However, despite his struggles with his fame at time, it still does not detract from his accomplishments. He burst onto the scene is a meteoric rise to become one of the biggest child stars and stars in general at just the age of 13. As well as this, he would go on to become the youngest artist to have seven albums reach the top spot on the Billboard Hot 200, a record that was previously held by none other than a 26-year-old Elvis Presley.
He also had a financially successful movement into the movie industry in his release of 'Never say Never' which had guest appearance from a number of top celebrities such as Kanye West, Miley Cyrus and Usher. The movie earned a total of $73million and showed an insight into Justin's life as a child celebrity.
He has since gone on to overcome a drug habit and handle his anxiety and depression as well as advocating for mental health and the struggles he faced as a child star, as well as becoming married in more recent times to supermodel Hailey Baldwin.
What can we learn from Justin Bieber's Life?
1. Overcome hate
Justin Bieber was once a child who was receiving unprecedented levels of hate from the world, something that transferred all the way into his adulthood, despite this, he overcame it to transform his image in a way to be seen by the large majority as one of the general nice-guys of the superstar world. He did not allow the hate to define him and instead worked to change the minds of the public.
2. You can achieve whatever you want no matter your age
Justin Bieber came from a struggling background and despite his incredibly young age burst onto the scene at 13 at levels never seen before. He did not let his past or his age hold him back from hitting the heights his talents could take him to. He achieved what I am sure he once thought was unimaginable at such a young age to become one of the biggest household names in the world of superstars.
3. your demons
Justin has been public about his struggles with drugs, anxiety, and depression. Despite these struggles, he has been open with his battle to overcome these demons and his support for all those going through the same mental struggles. He is an inspiration for all those who have had to face down mental health problems in their life due to his handling of it in the public eye in the past but most especially in recent times.
Conclusion
In conclusion, Justin Bieber was a boy from a struggling single mother in Canada who got the chance to hone his talents. As a result, he blew up and became one of the most known stars on the planet at just the age of 13. His fame has brought him many benefits, but also a lot of baggage to deal with throughout his transition into adulthood and his mid-20s. He has had to overcome public hate mobs and online trolls, as well as dealing with being one of those stars whose life is just constantly being followed and reported to the public, no matter the privacy of the details. He has battled with mental health for years and his openness about the topic is sure to have had an impact on many across the globe about how mental health is natural and something that can be comfortably spoken about. In conclusion, Justin Bieber is one of the most famous and well-known names on the planet for a reason, and his career stands testament to that.
Do not miss the chance to check out other inspirational and true stories available at SuninMe.org