Keanu Reeves – Recovering From Life-Altering Experiences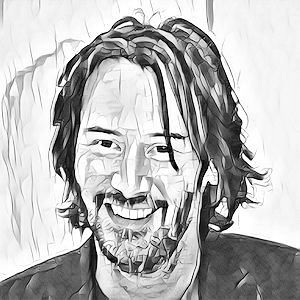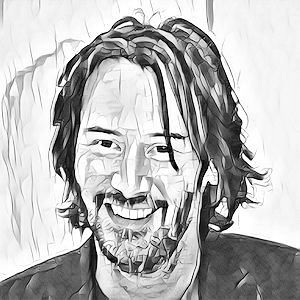 Introduction
Keanu Reeves is most known as a world-renowned Actor for his iconic roles in films such as The Matrix and John Wick. He is also more recently known for having leading roles in triple AAA video games such as CyberPunk 2077. In more recent times he has been embraced by the people of the internet as one of the wholesome 'good guys' of Hollywood. He has had to overcome challenging obstacles throughout his life that have left him on a road to recovery to deal with the often nightmare-ish hand he has been dealt on many occasions.
Before
Keanu was abandoned by his father at the early age of three, he last met his father when he was 13. As a result, he was raised by a single mother. However, she was not single often, being remarried four times during Keanu's childhood, resulting in much of his childhood being raised by his grandparents.
He struggled with schooling, due to constantly being moved from school to school, as well as having learning difficulties as a result of his dyslexia. He was even expelled from school on one occasion.
It is Keanu's adult life where the true tragedy begins though, with the loss of his closest and best friend River Phoenix in 1993 at the hands of a drug overdose. This was something that had left Keanu understandably devastated. This pain of lose would become all too familiar for Keanu when he lost his child in 2001 when it was born stillborn. This loss of his child was also something that would ultimately cost him his relationship with the love of his life Jennifer Syme. 18 months after their split he would find out she had been killed in a car accident. These are the moments that will have left Keanu with the most devastation, however, despite these being events that would dominant someone's future, Keanu did not allow this to happen.
After
Keanu has managed to manage or completely overcome many of the setbacks he has faced in his life. He overcame his sporadic and inconsistent childhood to pursue his career in acting amongst other endeavors. He most notable starred in The Matrix in 1999 that became a game changer for both Keanu and movies in terms of defining genres and special effects. He has also starred in multiple John Wick movies with his appearance becoming defining of the character. As well as more recently voicing the character Duke Caboom in Toy Story 4. He has also had a major role in one of the most anticipated AAA video games of 2020 with his role in CyberPunk 2077. As well as becoming a known internet meme and just being generally adored by the internet as a collective for his wholesome, inspirational and iconic moments throughout the years.
He has also funded Leukemia hospitals and cancer foundations in general amongst other charitable organizations. His link to funding the fight against leukemia comes from when his younger sister was diagnosed with the illness before eventually managing to overcome it.
What can we learn from Keanue Reeves' life story?
1. Past does not define you.
Your past does not define you. This is one of the lessons that can resonate with many people. Keanu came from a troublesome background with a sporadic and everchanging household and schooling situation. His lack of a father figure and often ignorance from his mother could have easily led him down the wrong path. However, he did not let the circumstances of his past define what he could achieve in his future.
2. You can overcome anything. Negatives can still birth positives.
Keanu has had to overcome some of the scariest and terrifying circumstances that anybody would have to face. The loss of a child is the most disgustingly tragic thing that any person can face, but on top of that, losing his relationship and then the love of his life all together is something that many people would never recover from or forgive the world for allowing. However, whenever Keanu speaks, he speaks in a positive and uplifting tone and is always perceived as one of the men of Hollywood who can brighten up your day despite the terrible ordeals he has had to endure throughout his life. His attitude is the recognition that negatives in life can still always birth positives, regardless of the situation.
Conclusion
In conclusion, Keanu's story is one of overcoming the barriers that have been in place since his childhood. He has had to constantly adapt himself to new surroundings and educate himself on how to overcome obstacles that he faces in life. The story of his child and his love of his life Jennifer Syme is one that many people can hear and want to cry about, however we should instead look at Keanu's recovery from that situation and be proud of the way he has handled his attitude in recent years in response to those terrifying circumstances. Keanu Reeves is adored for a reason, and hopefully this short piece has made it seem clear as day why he is.
Do not miss the chance to check out other inspirational and true stories available at SuninMe.org