Leonardo DiCaprio – Superstar Actor and Climate Activist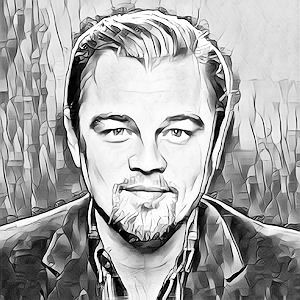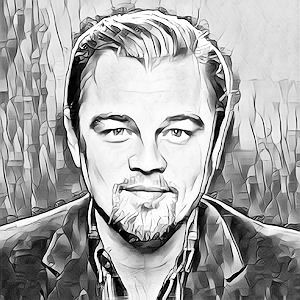 Introduction
In the modern day Leonardo DiCaprio is best known for being top of the pile when it comes to elite actors who have hit the maximum heights of the industry from an extremely young age, and at just 45 now, he has set an industry standard for his acting talents and climate change activism.
Before
Leo had grown up within a poor family, with his parents splitting when he was just one years of age, despite the fact that Leo rarely saw his father and lived exclusively with his mother, his father was an ongoing supporter of his creative endeavors into the world of the arts, pushing him to pursue his career in acting. Leo grew up in many dangerous areas filled with drugs and crime, despite the forgivable influence this could have had on him, he chose to not follow the curve and instead set his own, setting out to pursue a career in acting at 14.
After
Leo had made his television debut in 1990, starring in 'Parenthood', which would earn him nominations for a Young Artist Award and Best Young Actor award. A swift and impressive start for his acting career. A year later, he would move into movies, making his film debut in 'Critters 3'.
His career would reach new heights before the end of the decade, when in 1997 he starred as a leading role in the movie 'Titanic' alongside supporting actor Kate Winslet. Titanic had established itself as the most expensive movie ever made at the time, so attract a leading role in its production was going to be huge for Leo's ongoing career. Titanic went on to become a cultural phenomenon and set a standard for movies that were to be made in the future, as well as becoming one of the most-watched and highest-grossing movies of all time. This had become Leonardo's huge moment in his career where he had become amongst the cream of the crop of elite actors.
He would go on to product a documentary in 2007, after years of building upon the highlights of his acting career, making a documentary on the environment, which would truly kickstart the beginning of his pursuit into preserving our planet.
In the 2010s, Leo's acting career only went from strength to strength, taking lead roles in two of the most critically acclaimed movies of the decade for his role in The Wolf of Wall Street and The Revenant. He had gone on to add to his collection of awards, with his career having an array of acknowledgments of his talents as of now, having earned an Academy Award, a BAFTA and three Golden Globes, and despite six Oscar nominations without winning a single award, he would eventually claim that illusive Oscar in 2016 for Best Actor.
He has since been involved with environment boards and causes such as the Natural Resources Defence Council, World Wildlife Fund and the International Fund for Animals. Going as far as to win awards for his contribution to the environment, as well as becoming a representative for climate change as part of the United Nations. He is a prime example of a celebrity who uses the biggest moments of his career, most notably his Oscar-winning speech and his social media platforms to spread the message for global causes of utmost importance.
Key Lessons
1. Pursue Your Dreams
Despite his unfortunate childhood upbringing and background, Leo had his eyes set on his passion and goal from an early age, saving no time to get started early when it came to his goal of becoming an actor. He let nothing get in the way of pursuing his dream, not even the world around him that would have certainly influenced many others of his age at the time. His story is one of learning to block out all outside influences in the hope of letting nothing get in the way of pursuing your dreams.
2. Use Your Platform for Change
Leo has not sat still when it comes to realizing the level of influence his power and success can have on what happens in the world. His work as an activist for the environment of our planet and climate change has been some of the most notable work of any major Hollywood celebrity, with him dedicating almost every major moment of his life to contributing and acknowledging the issue our planet is facing. He is a man of the moment, who is trying his utmost to use all his success as an outlet for world change for the better of humanity, animals and our planet's ecosystem as a whole.
Conclusion
Leonardo DiCaprio started out as a boy with an unfortunate background and upbringing, and despite this, he knew what he wanted from life and was prepared to give all he could from an early age to achieve it. He saved no time and effort in trying to pursue his goal of becoming the best of the best when it came to elite actors on this Earth. He branched out into fields of more importance than acting using his influence and success to try and spread the awareness and forward the movement of protecting and preserving our world's environment, doing all he can to get that out to the public and major influencing powers of the planet. He is a man who excelled and continues to excel in every field he enters and gives his all into every project he puts himself into, leaving no effort spared.
Do not miss the chance to check out other inspirational and true stories available at SuninMe.org