Mike Tyson: From Being Bullied to Becoming One of the Greatest Boxers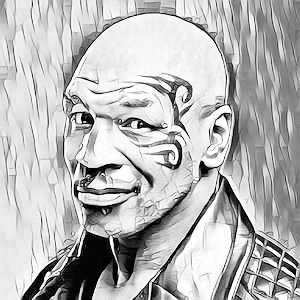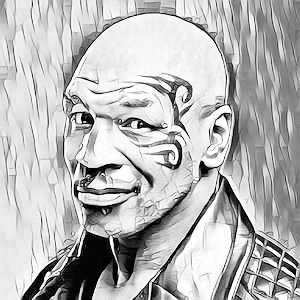 How Iron Mike Tyson Overcame the Hardships of his Youth?
Introduction
Throughout nearly the entirety of his boxing career, Mike Tyson was one of the most feared men on the planet. His stellar knockout record and storied championship history lead many to believe that he is the greatest heavyweight boxer of all time.
Tyson's record-setting career in the ring - and out of it - has not been without its fair share of controversies and difficulties, however. He has lost loved ones, spent time in prison, and more generally dealt with the ugly face of racism all too often.
Below is Tyson's story, along with some inspirational lessons we can take from his story.
Before
Mike Tyson was born in Brooklyn, on June 30th, 1966. At the age of 2, his father abandoned his family, leaving them in an increasingly precarious financial situation. As a result of this, Mike and his family were forced to move to Brownsville, which is an area well known for its high crime rate.
During his early days in Brownsville, Mike was not the chiseled athlete we know today. Rather, he was much smaller and had a nervous disposition to boot. Mike knew that in this concrete jungle, he had to adapt. Therefore, Mike developed a unique style of street fighting. Even though he only did so to avoid harassment, it landed him in more trouble than he bargained for.
Mike became involved with gangs at a very young age. By the time he was only 13, he had been arrested 30 times. Eventually, his behavior saw him end up in a reformatory school. Based on the trajectory of his life at this point, Mike's meeting with his counselor Bob Stewart must have felt like meeting a patron saint. Bob saw the raw power and energy that Tyson had. He wanted him to channel it correctly. When he eventually agreed to train Mike, he did so only under the agreement that Mike would stay out of trouble and put more effort into his studies. Mike agreed and began to make strides.
Although he was initially classified as having a learning disability, Mike brought his reading ability up significantly in a short space of time. He became insatiable when it came to boxing - he wanted to practice and learn as much as he possibly could.
Eventually, when Bob really started to believe Tyson could become a world-beater, he recommended him to Constantine D'Amato. He saw Mike's talent and endless potential. He set very difficult training schedules for the young man, who was as young as 14 at the time. As well as this, he was put up against boxers much older than him.
Sadly, Tyson's positive trajectory in life did not last all too long. Just when he was beginning to enjoy his regimented but strenuous existence under the training of D'Amato, his mother passed away. This threatened to draw him back to his gang days he would much rather have forgotten about. Tyson was kicked out of the school D'Amato had entered him into due to violent outbursts. It seemed like the death of his mother undid a lot of the work Tyson had put in his attempt to become a regimented, ambitious individual.
Although Mike eventually calmed himself and continued his studies, there were more setbacks to come. He began to train for the Olympic trials, but he hardly looked promising. He even lost, which seems so far attached from the image most of us have in our heads of a young, hungry, determined Mike Tyson. D'Anamato and Tyson agreed that it was time to take a different route. At the age of 18, Mike Tyson turned pro.
After
Mike Tyson's first professional fight ended in the first round. His quick fists and impressive defense for a man of his size was noted by many, earning him the nickname of 'Iron' Mike Tyson. Tyson recorded countless knockout victories that year and was eyeing up a world heavyweight title fight.
Although this sounds like a dream first year in the sport, it was not at all ideal for Mike. Sadly, D'Anamato passed away that same year. An angry, confused teenager, Mike had already lost his mother and his surrogate father. Many expected the worse; D'Anamato had given Mike a sense of purpose and gotten him to where he was. Was Tyson about to let it all go again like he nearly did when his mother passed?
Although Mike was never the same after the death of his surrogate father, he made sure he would not let this get in the way of his success. Tyson continued to fight and mustered up a 22-0 record. In November of 1986, the year after his professional debut, 'Iron' Mike won the world heavyweight championship after knocking out Trevor Berbick in the second round. He made many-storied defenses of his title after this bout and generally goes down as one of, if not the, greatest heavyweight boxer of all time.
Key Lessons for Inspiration
Mike Tyson had an incredibly tough upbringing. Some of the things that happened to him would crush anyone's spirit to the point of deep depression. However, his ability to overcome these hardships are a testament to his grit and determination. Below are some of the lessons we can take from Iron Mike.
1. Make Them Proud
Beyond the obvious, one of the main reasons Mike was so despondent about his mother's death is that she had never seen him do anything good with his life. She had only known him as a thug and a criminal. This pained Mike intensely. However, instead of just dwelling on this and letting it depress him, he decided to make sure he lived a life that his mother would be proud to look down on. Also, Mike behaved similarly when he maintained his strict routine following the death of D'Anamato.
2. Don't Let Life Hold You Back
On numerous occasions, Mike seemed to be at an unconquerable disadvantage. We saw that Mike was a very nervous young man, but he managed to change himself for the better (mostly) and not simply accept the hand that he was dealt in life.
Conclusion
Iron Mike Tyson should show us all that life might not always be a walk in the park, but we have to work around it and channel our emotions correctly to be able to make our dreams realities.
Do not miss the chance to check out other inspirational and true stories available at SuninMe.org