Creating a Life Without Limbs — The Story of Nick Vujicic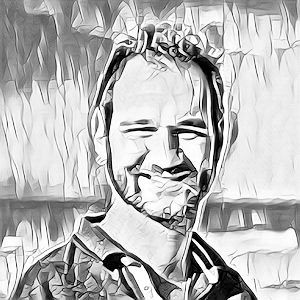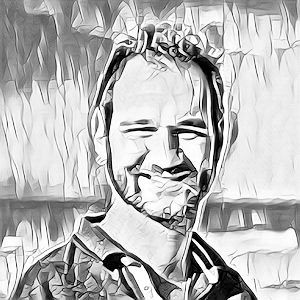 Shock. Pain. Despair.
Those were the emotions going through Nick Vujicic's parents on the day he was born. The 4th of December 1982 was supposed to be the happiest day of the Yugoslavian born couple, Dusanka and Borislav Vujicic's life but the arrival of their son shocked both the parents as he was born with Tetra-Amelia Syndrome. Tetra-Amelia Syndrome is an extremely rare congenital disorder that results in the absence of all four limbs. Only a few people in the world have ever been diagnosed with this illness.
Nick Vujicic talks about how when he was first born, his mother refused to hold him or see him when the nurse brought him out. However, once Nick's parents had accepted their son as part of God's plan, they gave him the most normal childhood that anyone could ask for. He was born with two small deformed feet and has nicknamed one of them his 'chicken drumstick'. Originally the toes on one of his foot were fused however he underwent a surgery which fixed the toes and allowed him to use them for some basic functions.
It was not until Nick was using the two feet that he did have as normal functioning hands, performing tasks that people with four limbs can accomplish. He enjoyed playing marbles and fishing with his father. He also enjoyed playing soccer which he would do with his brother and cousin. Despite this, he struggled a lot with depression which haunted him until the age of thirteen. When asked about his childhood and how he got through such a difficult time looking so different, he states that he had some amazing friends who were always there for him no matter what. Nick also has a very strong Christian faith. His parents would always remind him in his dark moments that no matter what he was a creation of God.
After surviving the great depression in his early childhood years and even suicidal thoughts, Nick grew up to be a strong and lively teenager. He studied the bible hard and devoted his life to Jesus. Nothing was stopping him now; not even bullying. Towards the end of high school, Nick started giving talks at his bible study groups. This would be the start of great things to come! He graduated high school and started university where he studied a Bachelor of Commerce. Through hard work and determination, Nick graduated from Griffith University at the age of twenty-one, what a fantastic achievement.
Although Nick originally had dreams to work in business and finance, that all changed as soon as he realized how inspiring his story could be to others. He decided that it was his journey to travel the world and give motivational speeches. He has started two companies. The first was started in 2005 and is called "Life Without Limbs" which is a Christian international not for profit organization. So far Nick has traveled to 69 countries all over the world speaking in churches, hospitals, prisons, schools, stadiums, and orphanages. He has said in the past that he always wanted to have employees and now he does have that with fifty-plus staff members working at 'Life Without Limbs'.
Nick Vujicic is a very well-published author. His first book which is called "Life Without Limbs: Inspiration for a Ridiculously Good Life" has been translated into thirty different languages. He has since gone on to publish eight other books! He also has been awarded the great honor of being one of the New York Times Best Sellers.
Nick moved to California in 2002 and met his wife Kanae in 2008. He always had doubts that he would find love due to his disability and said that it was unlikely that he would find somebody that would want to spend the rest of their life with him. The pair both say that when they met it was love at first sight and Kanae said she knew right away that he was not only boyfriend material but also husband material. Nick even got very creative when proposing to the love of his life. After asking Kanae if he could kiss her hands, she felt a biting sensation and then realized that he had used his mouth to put on an engagement ring! How unique and beautiful this story is.
It would be normal for the curious mind to question whether or not the pair are capable of having children but once again not long after their marriage, Nick proved to the world that there is truly nothing that will stop him from doing what he wants to do in life. Kanae and Nick gave birth to their first baby boy in 2013. They now have four children together and live in Southern California.
Currently, Nick has a huge presence in the online and social media worlds. He has 1.2 million Instagram followers and over 400 thousand twitter followers. Nick has a youtube channel and also has his podcast.
From traveling the world to meeting politicians Nick Vujicic is inspiring millions of people worldwide. He truly is a remarkable man who will stop at nothing to achieve his goals. Being able to make your dreams come true and then use your story to help others is such a powerful gift and you can't help by being touched watching Nick Vujicic use his sense of humor and positive attitude to do great things around the world. I will leave you with one of Nick's famous quotes:
"No arms, no legs...no worries mate!"
Inspirational quotes by Nick Vujicic
Everybody is going through something, my pain just happens to be more visible.
— Nick Vujicic
If God can use a man without arms and legs to be His hands and feet, then He will certainly use any willing heart!
— Nick Vujicic
Do not miss the chance to check out other inspirational and true stories available at SuninMe.org