Oprah Winfrey – The Talk Show Icon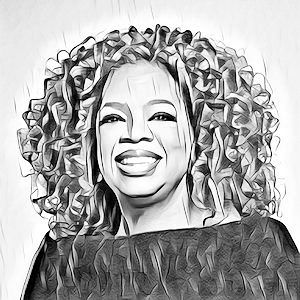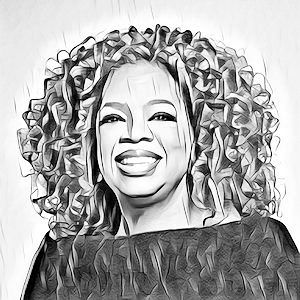 Introduction
Oprah Winfrey is most probably best known for her time running her talk show known as 'The Oprah Winfrey Show'. This show was the highest rated show of its kind and would go on run for over an astonishing two decades. She as a person would go on to become one of the most successful women in America, becoming the first black multi-billionaire in North America along the way.
Before
Being born in the 50s as a black person, as well as being born to two unmarried teenagers who were far from well off financially meant that Oprah was certainly in for her fair dues of struggles from out of the gate at the start of her life.
Her mother had abandoned her after she was born, meaning she was left to her grandmother, however, eventually Oprah was required to move back in with her father when she was six, switching between her mother's house and her father's house in between. Regardless of what home she found herself in, she would be abused both physically and sexually, both by her parents and her mother's relatives and friends.
Later on, in her adult life, Oprah would lose both her siblings at tragically young ages too, with her brother passing away in 1989 and her sister in 2003. Despite all the challenges and traumas Oprah had faced so early on in her life, she never gave up on the path to overcoming them.
After
She would go on to run the Oprah Winfrey Show which spanned over two decades, airing over 4000 episodes, as well as receiving 46 Emmy Awards for this single show alone. She was most known for her time on the show for giving away luxury items such as cars, new technology or even homes on some occasions. She once had given every member of a studio, of which there was just under 300, a new car.
Eventually, she moved into acting and producing with 'Selma'. This movie had won an Academy Award. As well as this, she would go on to add to her collection of honors, winning a Golden Globe, as well as Emmy Awards as previously mentioned. She would go on to obtain the highest civilian honor in the United States of America in 2013 when she was awarded the Presidential Medal of Freedom.
Her charitable contributions also go on endlessly, with her running the Oprah Winfrey Foundation funded by her own earnings. As well as running her own foundation, she supports in tandem over 20 charities and foundations alongside her own. Showing that Oprah as an individual is more than caring enough to think for those who are in need most in life, and those who are running these charitable foundations who have dedicated so much time and money into helping those in need and from backgrounds similar to Oprah's herself.
What lessons can we learn from Oprah Winfrey's Life?
1. Your Past Will Not Define you.
Oprah came from a background of pure torture and trauma. Levels of trauma that for many would leave them with immense feelings of self-hate amongst other varying mental illnesses alongside, however, for Oprah, this was a driving factor in her life to ensure that she did not hit those same lows from her childhood in her adult life, spurring herself on to become the major icon and success story she is today, supporting so many of those who are going through what she had gone through along the way with her charitable support. She did not let her past define her, and as Oprah herself once said: "It doesn't matter who you are, where you come from. The ability to triumph begins with you. Always". Showing her immense backing and belief into those coming from similar or worse backgrounds to her own that they too can achieve whatever they dream of.
2. Care for Others.
Oprah is known for being a very generous woman. As previously mentioned, she had become well-known for randomly giving out obscene gifts in huge quantities to people on her show, as well as her more than generous contributions to dozens of charities and foundations. She spares no expense when it comes to showing her time, effort, and money to those who she feels need assistance through life. She quite simply cares for others who need it the most.
Overall Conclusion
In conclusion, Oprah Winfrey was a woman who had to endure traumas that no child should have to endure or go through when growing up. The neglect and abuse she had gone through spurred her on however, rather than holding her back in life. She rose above what had occurred to her to shatter expectations set for black women from depraved backgrounds in the United States of America, going on to achieve unthinkable measures that she herself had set across a multitude of mediums. She broke the barrier for herself, but at the same time showed to others from similar or worse backgrounds that they too can find a way to break out of their troubles in the near future to achieve what they dream of achieving, and to not allow the past troubles to hold them back on the way to pursuing that dream.
Do not miss the chance to check out other inspirational and true stories available at SuninMe.org