Serena Williams – Tennis and Female Superstar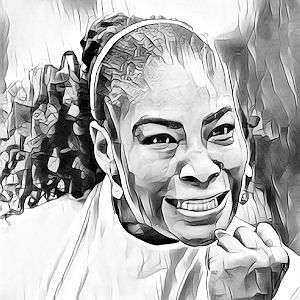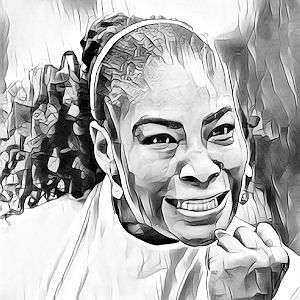 Introduction
As of today, Serena Williams is known for her domination in the tennis scene. She has racked up countless awards and wins, as well as overcoming a lot of racism and sexism during her time as an elite athlete, as well as giving birth to her daughter successfully. In this short piece, we will go over the path Serena went down to become the household name she is in tennis today.
Before
Serena had grown up in a notoriously tough area of America, Compton to be specific. With this area she grew up in being an ever-present for consistent drug use and gun violence, as well as extremely high unemployment rates, it could have been something to distract Serena and take her off the ball, per se, when chasing down her goal of becoming a female tennis player. She had famously said in regard to her upbringing 'If you can keep playing tennis when somebody is shooting a gun down the street, then that is concentration'. Which shows the level of commitment and concentration Serena had for tennis even early on in her life.
As well as this, her problems in life did not vanish once she eventually made it in the tennis scene. She had to endure extreme levels of both racism and sexism, mainly due to her physique and dominant physicality as an elite athlete. However, Serena has never let these comments get the better of her during her time as one of the best tennis players on the planet, continuously blocking out the bigots and proving why she is amongst the best of the best on the planet in her field.
She eventually fell pregnant whilst still playing tennis, and miraculously, she had managed to continue her tennis career whilst pregnant, which is one of the hardest challenges for female athletes to eventually face. As well as this, she has had a near-death experience whilst giving birth to her baby, stating that during her birth, she had her C-section wound reopen, only for the doctors to find a blot clot in her abdomen, on the way to her lungs, thankfully, she overcame this.
Lastly, the struggles of trying to bounce back from physical fatigue that comes with aging in an elite-level sport, as well as the tole pregnancy would have on someone's body at that level, is something that Serena has tried to constantly face.
After
Serena had grown up in a famously dangerous place, as previously mentioned, yet despite this, she had a level of tunnel vision. Focusing on her goal of becoming an elite tennis player was the only thing on Serena's mind, and she achieved her freedom from a difficult world when she had made it to the big time of becoming a superstar athlete.
As for awards and wins, she has won the second-most Grand Slams of all-time, being first in the list if you were to only count the Open era. As well as this, she had been ranked world number one on eight occasions over a 15 year period, equaling the record for the amount of number one rankings, within this period she had been ranked number one for a consecutive 319 weeks back to back also.
Throughout her time as an elite athlete, she had to block out and overcome immense amounts of judgment, racism and sexism, this was almost always in reference to her physique and appearance, which is something that Serena embraces. She has overcome and managed to brush off the bigoted abuse she has received from the members of the public as a result.
Her most miraculous tennis achievement for many is her achievement of managing to win a Grand Slam at the age of 36 all whilst 8 weeks pregnant at the time, an incredible achievement that very few would be able to manage. In reference to her pregnancy also, one of Serena's most relieving and proud achievements would come in the form of a successful birth to her child despite the stressful and scary complications that had surrounded the birth at the time.
Key Lessons
1. Focus on Your Goal
Serena grew up in a very dangerous part of America, despite this, she did not let all the troubles surrounding her and her family on a daily basis get in the way of her goal of achieving greatness in the game of tennis. She focused on what she wanted from day 1 and did not set her sights away from that, despite what may have been going on around her throughout her time growing up in Compton. Once again, she had that level of tunnel vision.
2. Overcoming Racism, Sexism, and Judgment
Few athletes have received as much harassment as Serena Williams. Her dominant and strong figure is not a commonality in the female sport, thus, people used it as a reason to laugh at her due to fearing her levels of commitment. She managed to block out these judgments all the while she was achieving greatness in tennis, regardless of what the bigots had been saying in the background about her. She became a figurehead for female advocacy in sport, as well as black people and even less privileged people from dangerous or poorer upbringings, she was an inspiration for all those who have been talked down to in life, that they too can defy the odds and achieve stardom if they have the commitment and mentality.
Conclusion
Serena Williams did not get through the difficult stages of her life without her own complications, despite this, she has gotten over every hurdled she has faced with flying colors, achieving and setting new heights for females in sport. She was a black and female figurehead for what those who are oppressed in society can achieve, as well as a fantastic mother to her daughter. She is an inspiration, with lots more to offer the world at her young age.
Do not miss the chance to check out other inspirational and true stories available at SuninMe.org